All GSSC-MM service centers will be closed in observance of Memorial Day on Saturday, May 26 and Monday, May 28. We will re-open on Tuesday, May 29.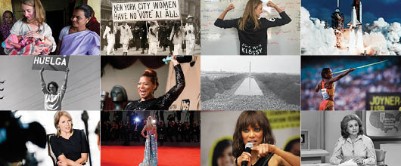 Girl Scouts prepares girls for a lifetime of leadership, success, and adventure. Our new PSA features inspiring Girl Scout alums who show how an unstoppable woman on a powerful mission can make huge impact. They've changed the world---and that's a job for a Girl Scout!

Continue >

Girl Scouts is the world's largest and best leadership organization for girls. Period. We focus on giving girls meaningful, unique experiences that allow them to step up and speak out, take risks in a safe space, and find their spark. During Girl Scout Week, girls from both our council, and Girl Scouts of Eastern South Carolina spent their week at the State House meeting their elected officials, serving as their pages on the House and Senate Floors, and learning the political process with hands-on experiences.
Continue >

On Thursday, March 1, 2018, our community came together to celebrate the 25th Anniversary of the Women of Distinction Awards in the Midlands. This award not only epitomizes professional, and personal achievment, but also focuses on community activism and philanthropy. The women honored each championed the Girl Scout values and are true G.I.R.L.s (Go-getter, Innovators, Risk-takers, and Leaders).
This year's honorees were: Kathleen Lawson Gibson, Director of Clarendon One Community Resource Center; Melanie Huggins, Executive Director of Richland Library; Erin McCaskill, Vice President and private banker for First Citizens Wealth Management; Molly Spearman, South Carolina State Superintendent of Education.
Continue >