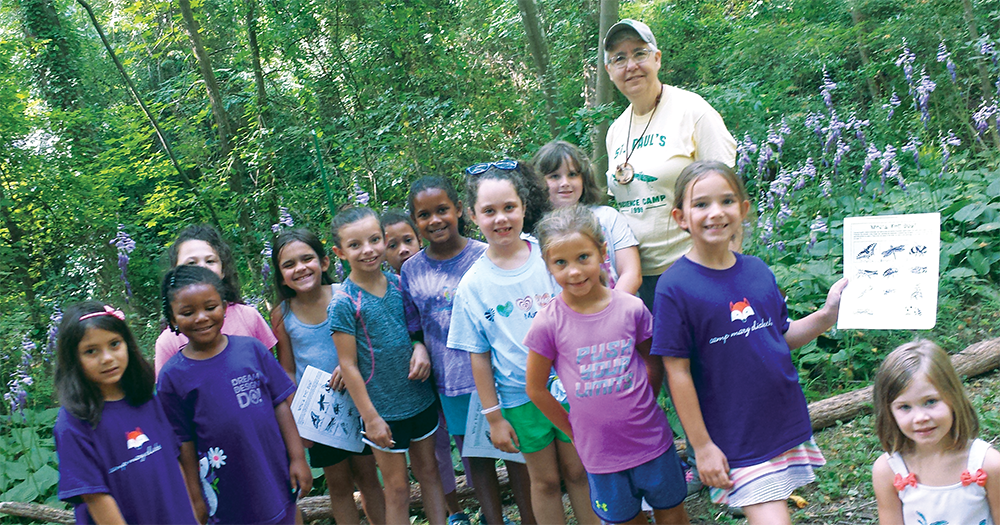 Day Camp
Camp Mary Elizabeth

Camp Mary Elizabeth is located in the heart of Spartanburg and is a 56 acre property with a public/private pool and day camp facilities.
Day Camp
Camp Mary Elizabeth has miles of trails (and mountain bikes), an archery range, gaga ball, and a log cabin from the 1800's! Girls entering grades 1st-5th who visit Camp Mary Elizabeth will explore Girl Scout traditions, learn healthy habits, challenge themselves and make new friends! We will provide a daily snack, but be sure to bring your own lunch.
All Day Camp sessions are designed for rising 1st-5th graders. The age groups will be split up during the day and activities will be age appropriate and may be different for each group. Cadette Program Aides can register for one or all of the weeks to grow the skills they have developed during Program Aide Training.

Aquatic Program
Camp Mary Elizabeth's pool is one of the only public pools in Spartanburg! The community is welcome to visit Camp Mary Elizabeth's pool for swim lessons or open swim. Check the Camp Mary Elizabeth Facebook page for up to date pool closing information.