Leadership Center takes shape in Columbia; Call to action for community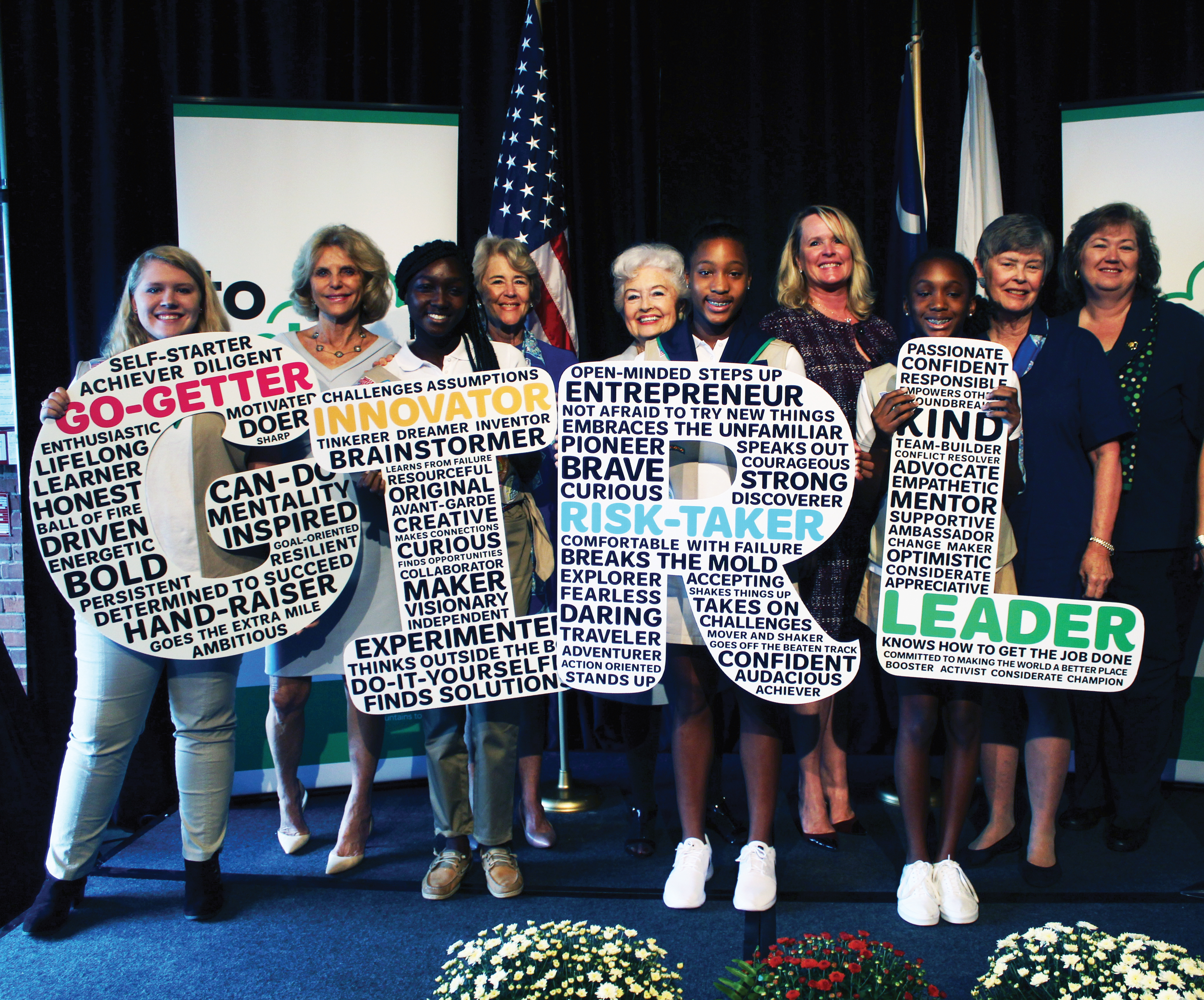 This is a game-changer for our girls. The Cathy Novinger Girl Scout Leadership Center is positioned to be a premier destination for girls and young women in our council as well as across the southeast and the country. The Leadership Center has just taken a pivotal step in that process with construction beginning and a renewed commitment from statewide leaders to aid our girls in their development and growth.
Today, Girl Scouts of South Carolina-Mountains to Midlands President and CEO Kim Hutzell, joined by Columbia Mayor Steve Benjamin, Campaign Honorary Chairs Charlotte Berry, Susu Johnson, and Minor Shaw, along with board members, troop leaders and Girl Scouts, celebrated this new step and called on the community to join this journey.
"The Cathy Novinger Girl Scout Leadership Center will benefit all girls in our council in South Carolina and we hope its reach will extend throughout the southeast and beyond," said Kim Hutzell, ­­­­­­president and CEO of Girl Scouts Mountains to Midlands. "Today is a sign of our commitment to our girls as we launch the public phase of our campaign. We have raised funds to start this process but we still need the community to come together and help us finish this project. The investment isn't in the physical structure of this soon to be state-of-the-art facility, this is an investment in the future of all our girls and the lasting impact we know they will have on our state and beyond." 
In a matter of months, the new Leadership Center will be transformed into an incubator for every G.I.R.L. (Go-getter, Innovator, Risk-taker, and Leader) and young woman, allowing the freedom to unlock their potential, advance their goals, and prepare themselves to become leaders of their lives and in our communities.
Centrally located in Columbia's downtown Vista on the edges of the Congaree River, the 32,000 square-foot leadership center will not only give girls a view of the capital cityscape but point to the possibilities that lie within their own ability. The center's available resources coupled with the girls' ambition will help cultivate the workforce of the future and strengthen the fabric of our communities, state and world.
The Leadership Center will allow girls to participate in activities in the five areas of leadership development: Arts, Business Enterprise, Healthy Living, Outdoor Education, and STEM. The multi-functional space will also allow for troop, service unit and council programming and will include an indoor rappelling and climbing wall, overnight housing, a STEM lab, an easily accessible Girlz Gear retail shop, the Midlands Service Center, and space for staff and community gatherings.
Project management of the construction process is being led by LCK. BOUDREAUX designed the space and Landmark Builders of South Carolina, LLC is leading the remodeling of the building with an estimated completion by the summer of 2019.
Learn more about The Cathy Novinger Girl Scout Leadership Center here.
Community Leader Quotes for Attribution: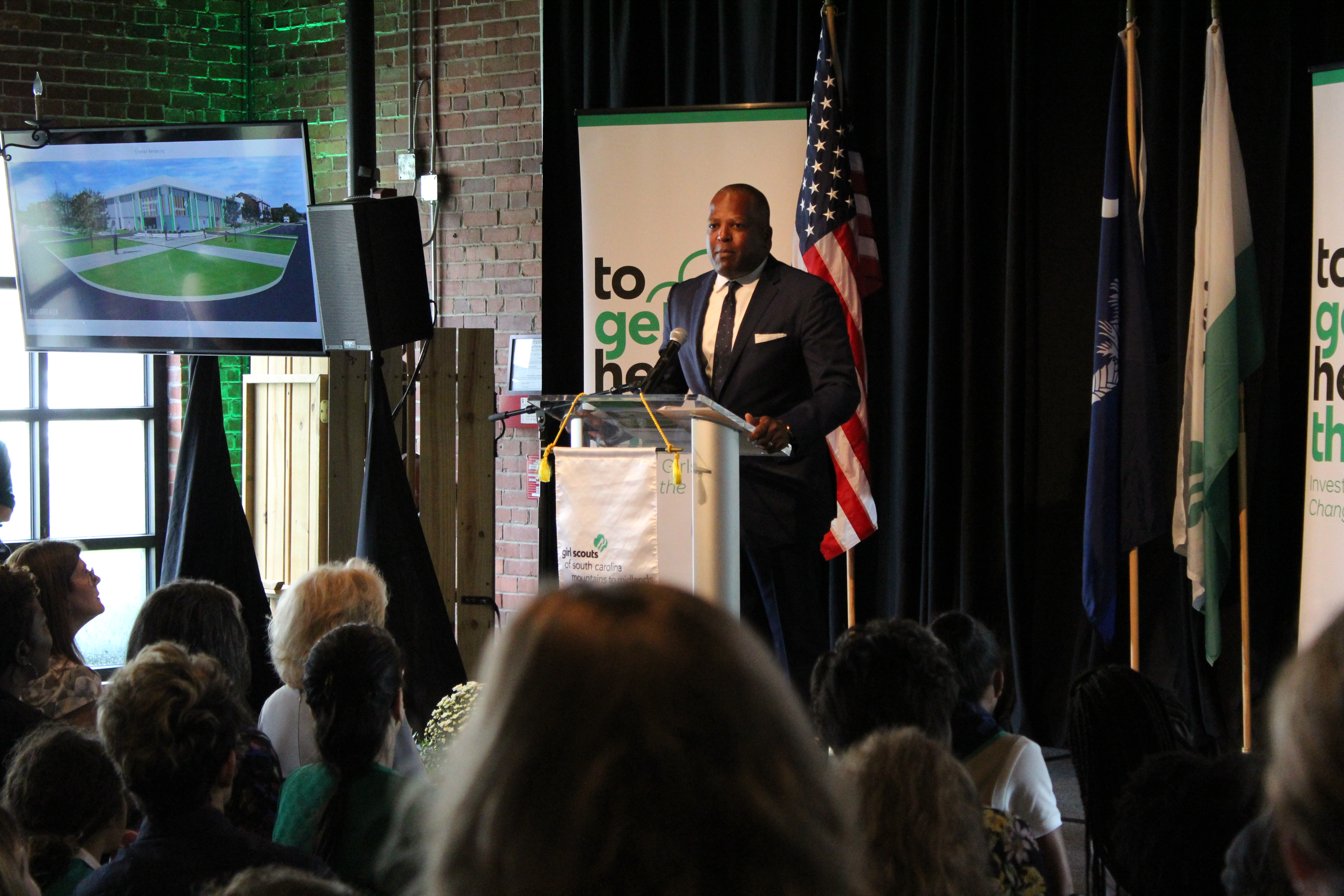 Columbia Mayor Steve Benjamin: "The Girl Scouts has always been one of the most influential and robust resources for girls and young women. My own girls have benefited from the leadership development opportunities provided by Girl Scouts. Today, we are investing in our girls. They need a place to grow, while positioning them to be the best future leaders. The Cathy Novinger Girl Scout Leadership Center can do that for all girls."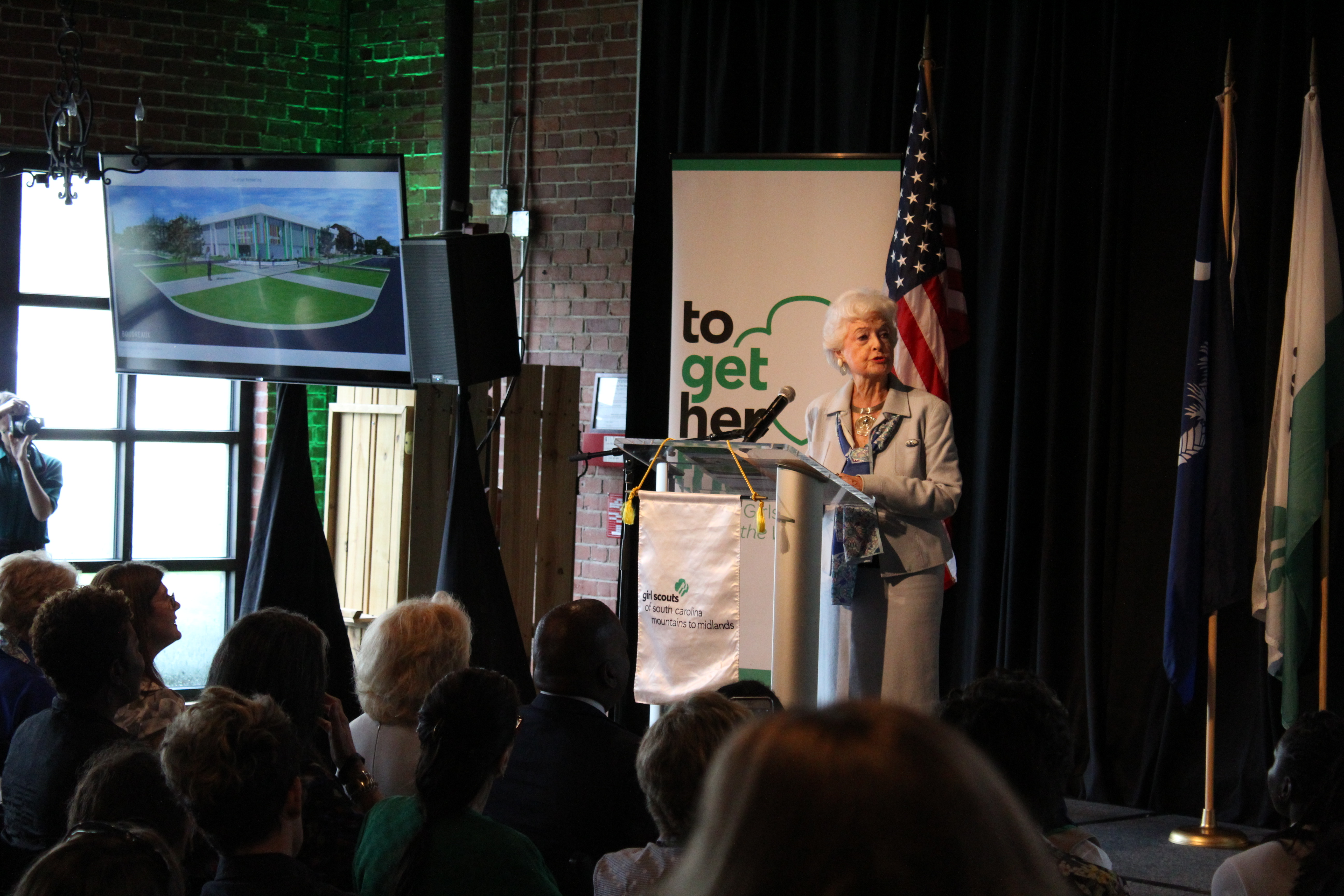 Charlotte Berry, Columbia Honorary Chair: "The Cathy Novinger Girl Scout Leadership Center is the perfect place to empower girls. Our girls and young women deserve a space all their own, to learn, to experience and to effect change. For this community, the leadership center will be a real boom, becoming an icon for other states and other regions to come and see what we are able to provide for the girls."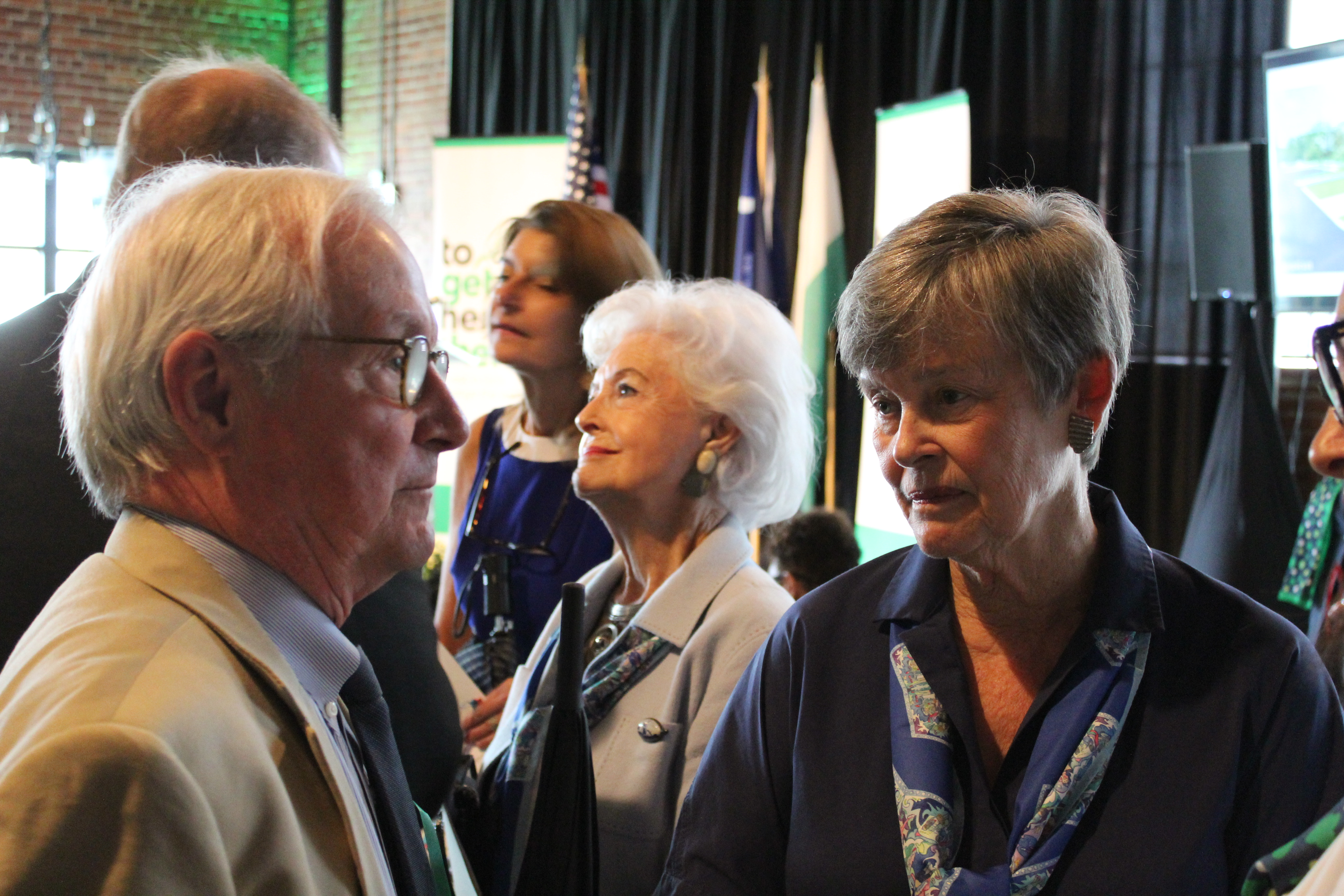 Minor Shaw, Greenville Honorary Chair: "Girl Scouts is so important for young women. The Cathy Novinger Girl Scout Leadership Center is needed for girls to gain confidence to develop their full potential. We have a responsibility to these girls to guide them to be future leaders for our world. What these girls will learn at the leadership center will prepare them for life. These girls are ready and we stand ready to support them."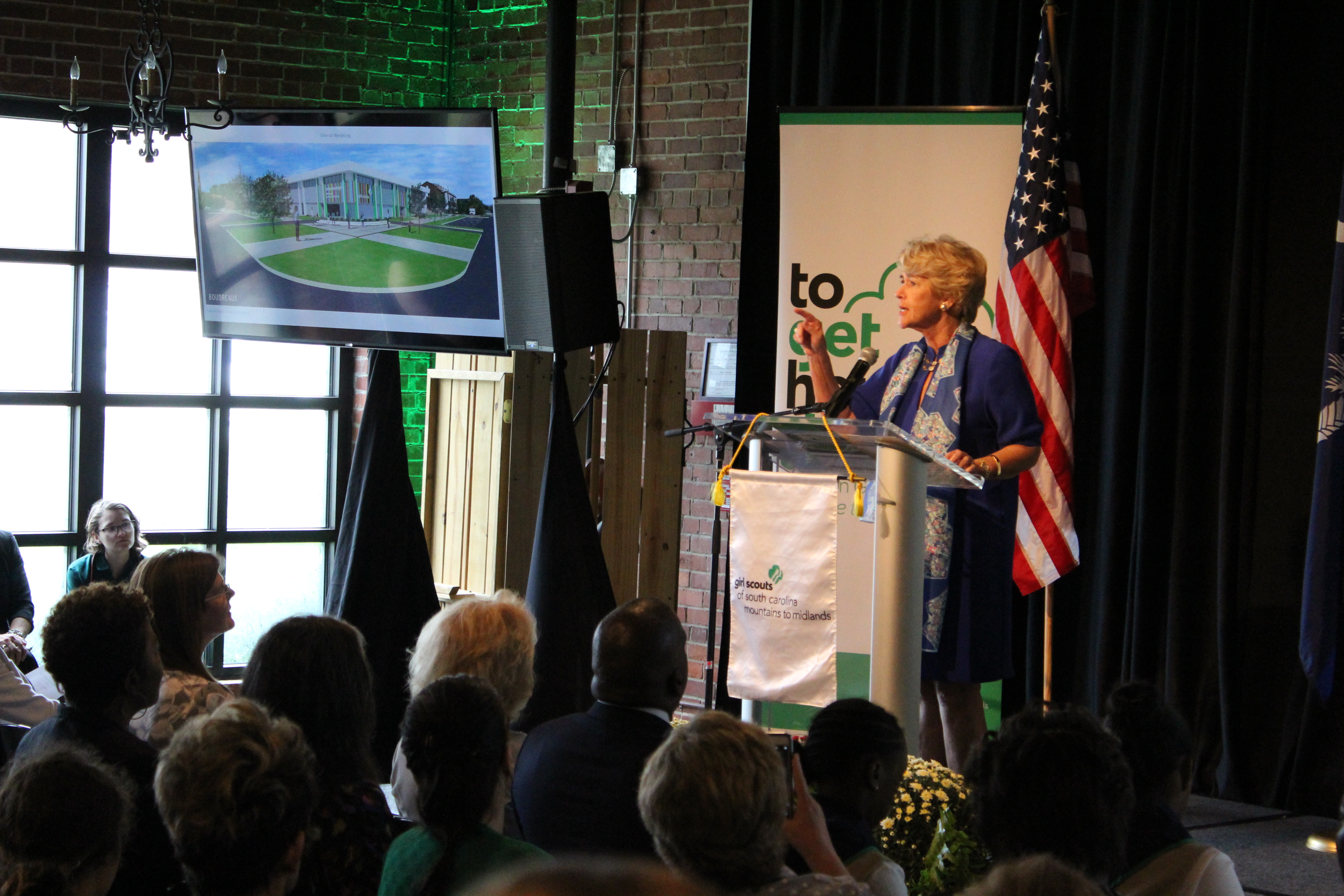 Susu Johnson, Spartanburg Honorary Chair: "The empowerment of women has been a lifelong commitment of mine. To grow and nurture strong young women out of girlhood into maturity is an absolute necessity. It's amazing to see what happens with collaboration and unified support from the community to nurture our future female leaders. The Cathy Novinger Girl Scout Leadership Center has been carefully planned and will be carefully constructed to assist these girls with the proven tools they need for a promising future."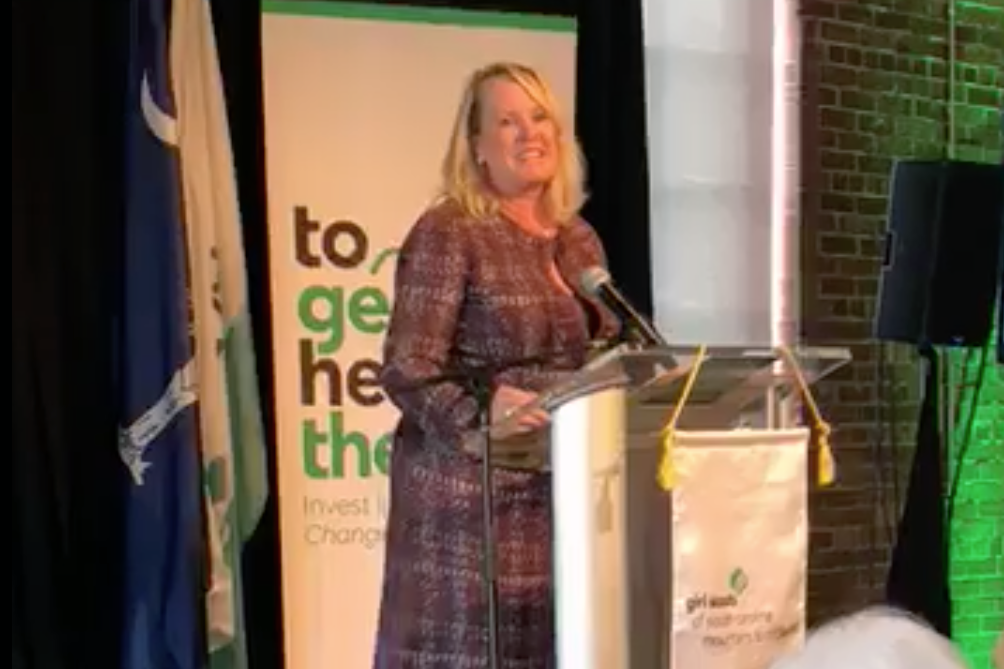 Lou Kennedy, Midlands Public Phase Honorary Chair: "Female leadership in South Carolina received a real boost today, as construction began on The Cathy Novinger Leadership Center. The facility offers young girls an incredible learning experience with dedicated centers for art, business, science, and government. This is a great opportunity to plant seeds for their future leadership."