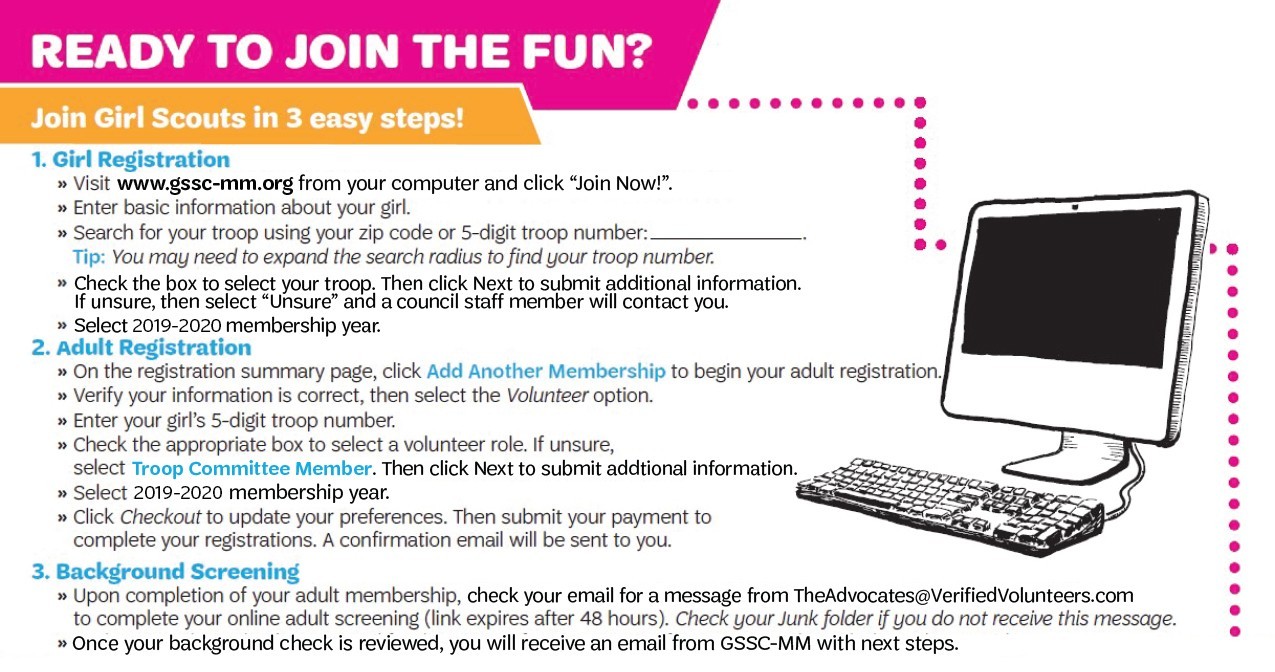 What is the council doing well? What can we do to improve? If you were CEO for the day is there one thing you would change? Girl Scouts of South Carolina-Mountains to Midlands CEO Lora Tucker wants to hear from you! Lora is taking a tour around the council and it is your opportunity to meet with her.
Choose your event and register here. 
Continue >

Girl Scouts of South Carolina-Mountains to Midlands will kickoff the 2020 Girl Scout Cookie Program on January 10th. Here are a few things you should know:
1. Girls will begin taking pre-orders on January 10th. So get that pen or pencil ready to check off the cookies you want to order and let your Girl Scout know where they can reach you once the cookies come in.
2. Cookie Booth sales will begin on February 21. Once the cookies are in, and booth sales begin, you can use the Cookie Finder on our website or the official Girl Scout Cookie Finder app, free on iOS and Android devices.
3. Girl Scout Cookies can only be purchased from a registered Girl Scout.
Continue >

While the Cathy Novinger Girl Scout Leadership Center benefits the community and state at-large, our primary focus is, and always will be, the girls. The official press conference and public opening of the Leadership Center may have been on the last weekend in October, but our own girls and volunteers were able to come together for a massive girl-focused kick-off event in September, known as the first-ever G.I.R.L. Expo. As the doors opened to membership for the first time, girls and adults filed in by the hundreds, filling each program space. In the lobby, girls cheered each other on as they summited the indoor rock wall. Upstairs, in the arts and crafts studio, girls turned clay on a potter's wheel to create something as unique as they are and ignite their creativity. Exploration, adventure, and exuberance were the themes of the day as guests explored the healthy living kitchens, bunk rooms, girls' lounges, and STEM lab, and participated in programming from room to room.
Continue >