Announcing NEW Virtual Troops! Join Now!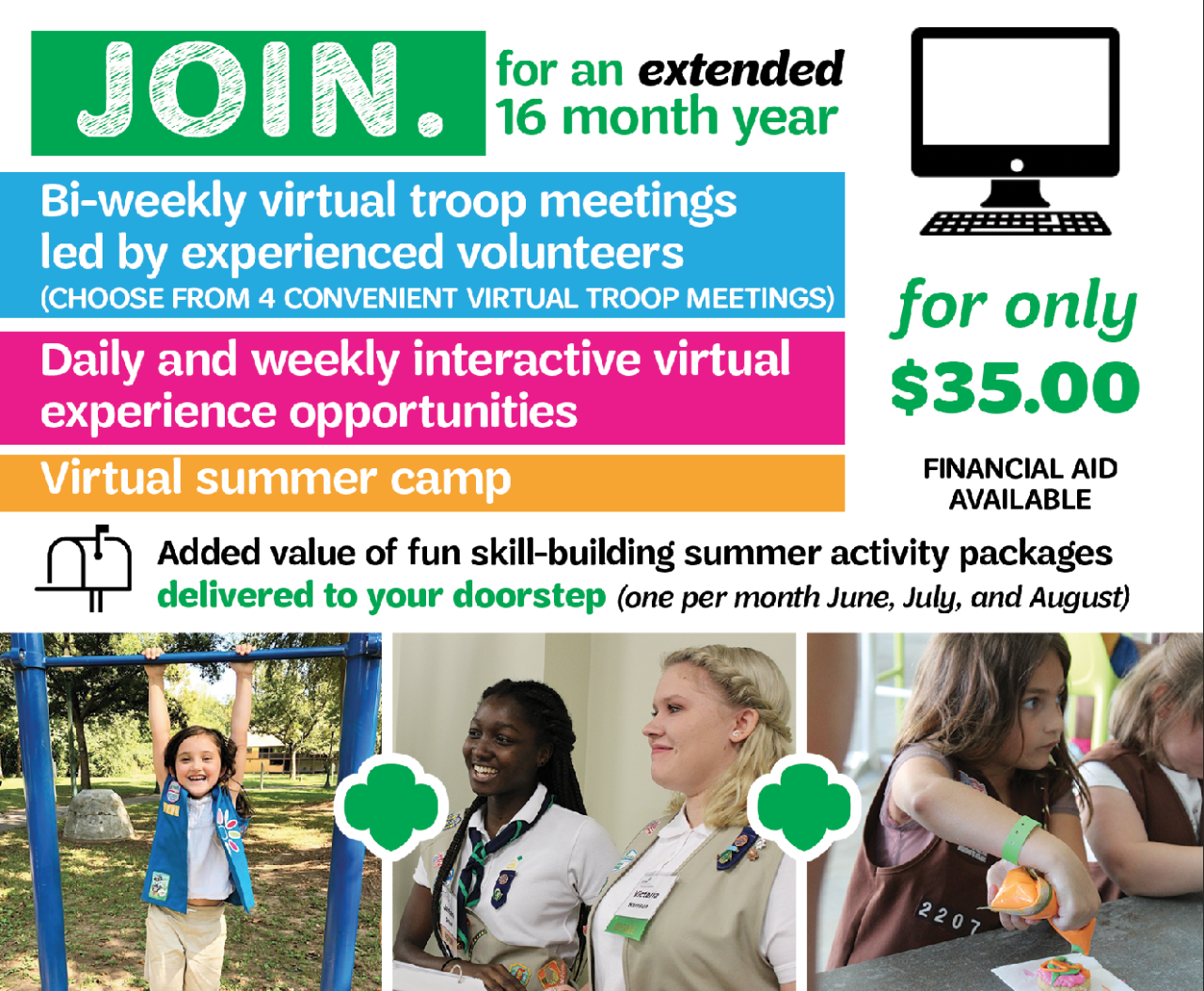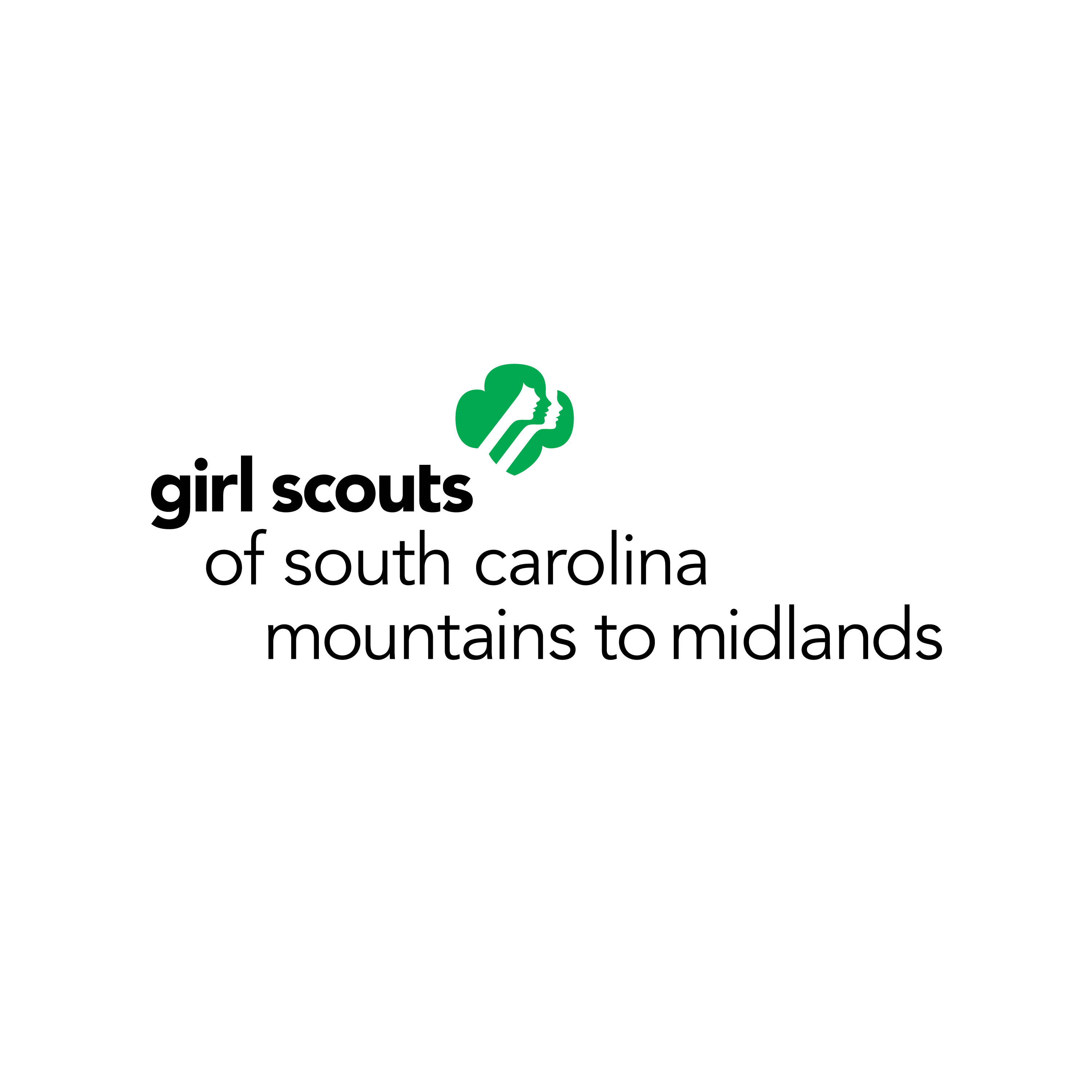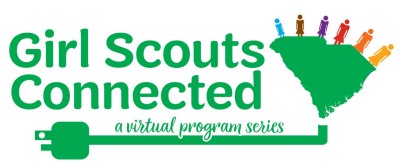 When others see challenges, Girl Scouts see opportunities. We are excited to announce that in partnership with Girl Scouts of Eastern South Carolina we have a new virtual program series, Girl Scouts Connected. Every day at 10:00 a.m., you can join us for program specific badge work, live via webinar. Then at 3:00 p.m., join us on Facebook Live for a fun all-ages activity. We also understand that many of our girls have required online classes at a variety of times right now. Should a girl miss a webinar or Facebook Live session, we will be uploading all webinars to our YouTube channel and all Facebook Live sessions will remain on our page for girls to enjoy on their own time! 
Continue >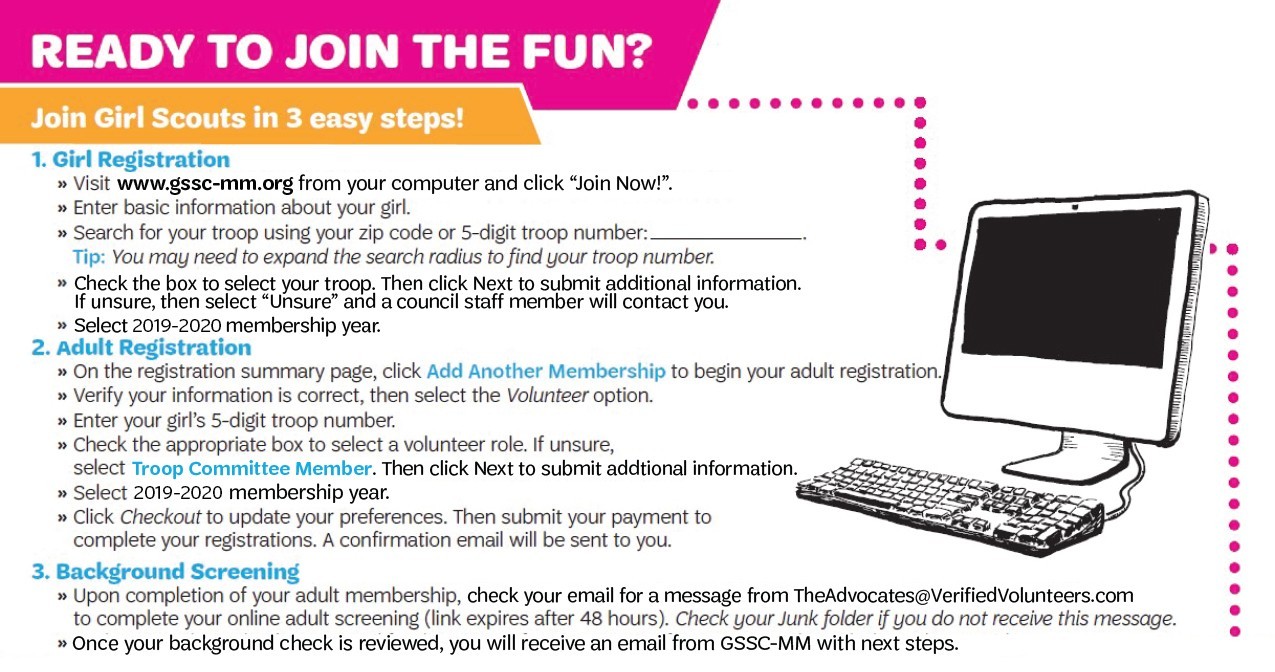 New! You can be trailblazer. Trailblazers is designed to supplement your current troop experience. It gives girls the opportunity to meet new friends and have exciting outdoor experiences, such as:
· Rock climbing
· Caving
· Kayaking
· Backpacking
· Traveling
· Hiking
· and more!
Trailblazers is open to all registered Girl Scouts 8th grade and up.
Join us for an online informational meeting for girls (8th grade & up), parents, and leaders to learn about Trailblazers. We hope to see you there!
Continue >

While the Cathy Novinger Girl Scout Leadership Center benefits the community and state at-large, our primary focus is, and always will be, the girls. The official press conference and public opening of the Leadership Center may have been on the last weekend in October, but our own girls and volunteers were able to come together for a massive girl-focused kick-off event in September, known as the first-ever G.I.R.L. Expo. As the doors opened to membership for the first time, girls and adults filed in by the hundreds, filling each program space. In the lobby, girls cheered each other on as they summited the indoor rock wall. Upstairs, in the arts and crafts studio, girls turned clay on a potter's wheel to create something as unique as they are and ignite their creativity. Exploration, adventure, and exuberance were the themes of the day as guests explored the healthy living kitchens, bunk rooms, girls' lounges, and STEM lab, and participated in programming from room to room.
Continue >