Watch a timelapse of the construction on the Cathy Novinger Girl Scout Leadership Center.

Creativity and inginuity are part of the DNA of a Girl Scout. If you're a Girl Scout volunteer, chances are you've graced the door way of your local craft store more than the average person in your community. As we celebrate the anniversary of our partnership with JOANN Fabrics, JOANN is celebrating with us in a BIG way.
Continue >

On Saturday, April 27, we came together at the Riverbanks Zoo and Garden in Columbia, in beautiful Kentucky Derby themed attire, to honor all our volunteers for the mentorship they provide, and recognize our award recipients who have went above and beyond the call of duty.
Our council offers our most sincrere congratulations and gratitude to each volunteer who was recognized during our awards ceremony, and all the volunteers across the 22-county jurisdiction of our council.
Continue >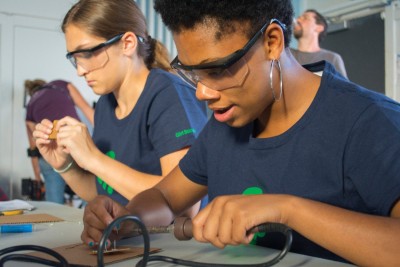 This year, we added new Journeys and badges in STEM and the outdoors! As we encourage girls to explore the outdoors with courage, confidence, and character with these new badges and Journeys, we are planning a celebration of female leadership in connection with the outdoors for this fall! We will come together as a community to celebrate the power of G.I.R.L. and the Girl Scout Difference. Watch for more details as we get closer to our Back in the Woods event!
Continue >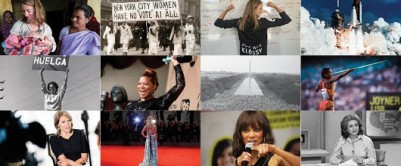 Girl Scouts prepares girls for a lifetime of leadership, success, and adventure. Our new PSA features inspiring Girl Scout alums who show how an unstoppable woman on a powerful mission can make huge impact. They've changed the world---and that's a job for a Girl Scout!

Continue >