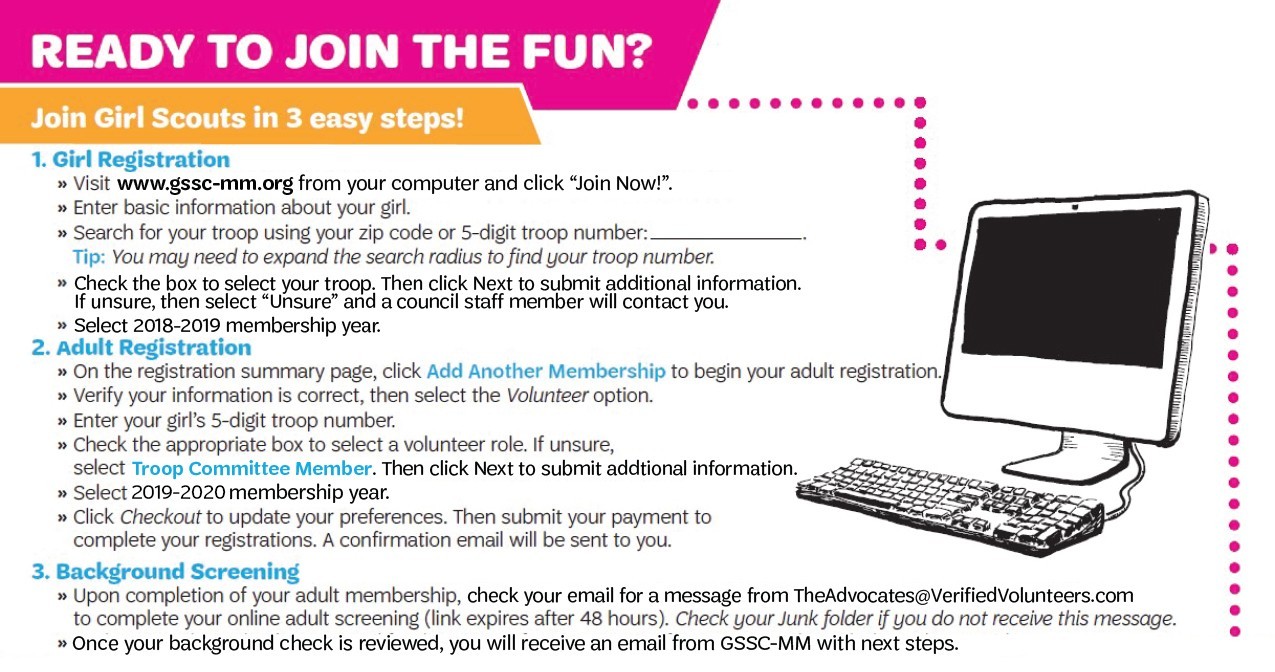 After years of planning, fundraising, and construction, our council, along with the Upstate and Midlands communities, elected officials and community leaders, GSUSA, the press, and membership came together to officially open the Cathy Novinger Girl Scout Leadership Center to the public. At the press conference, we heard from campaign chairs on the vision of the leadership center from its inception. In true Girl Scout fashion, girls led the press conference as they introduced each speaker and even had the opportunity to welcome Lieutenant Governor Pamela Evette to the stage where she spoke on the need for strong female leadership and the incredible talent pipeline the Girl Scout Leadership Experience provides for South Carolina and beyond.
Continue >

While the Cathy Novinger Girl Scout Leadership Center benefits the community and state at-large, our primary focus is, and always will be, the girls. The official press conference and public opening of the Leadership Center may have been on the last weekend in October, but our own girls and volunteers were able to come together for a massive girl-focused kick-off event in September, known as the first-ever G.I.R.L. Expo. As the doors opened to membership for the first time, girls and adults filed in by the hundreds, filling each program space. In the lobby, girls cheered each other on as they summited the indoor rock wall. Upstairs, in the arts and crafts studio, girls turned clay on a potter's wheel to create something as unique as they are and ignite their creativity. Exploration, adventure, and exuberance were the themes of the day as guests explored the healthy living kitchens, bunk rooms, girls' lounges, and STEM lab, and participated in programming from room to room.
Continue >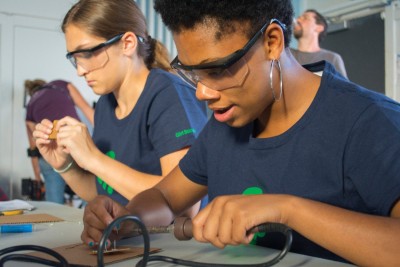 This year, we added new Journeys and badges in STEM and the outdoors! As we encourage girls to explore the outdoors with courage, confidence, and character with these new badges and Journeys, we are planning a celebration of female leadership in connection with the outdoors for this fall! We will come together as a community to celebrate the power of G.I.R.L. and the Girl Scout Difference. Watch for more details as we get closer to our Back in the Woods event!
Continue >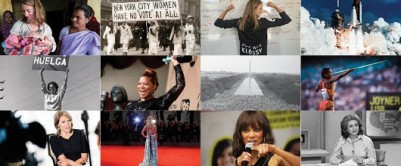 Girl Scouts prepares girls for a lifetime of leadership, success, and adventure. Our new PSA features inspiring Girl Scout alums who show how an unstoppable woman on a powerful mission can make huge impact. They've changed the world---and that's a job for a Girl Scout!

Continue >