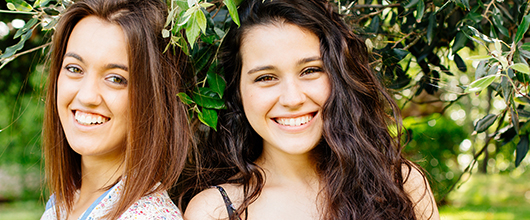 Scholarships
COLLEGE SCHOLARSHIPS
A message to graduating Girl Scout Ambassadors of Girl Scouts of South Carolina – Mountains to Midlands, Inc. from the council's College Scholarship Committee: 

All Girl Scout Gold Award recipients who are Girl Scout Ambassadors in the Mountains to Midlands council and who will graduate from high school this spring are eligible to apply for the Chandler-Burns College Scholarship and the Pauline Patterson Memorial College Scholarship. The applicant must be a registered member of the council, in 12th grade at the time of application, a Girl Scout Gold Award recipient, and reside in South Carolina. Linked below are the application and reference forms used to apply for these scholarships. 

Chandler-Burns Scholarship
This generous gift for girls is made possible by the Chandler-Burns family, whose women have a three-generation history of Girl Scout membership. For Christmas 2001, Ron Burns established an endowment at the Central Carolina Community Foundation in the name of his wife, Kris Burns, to honor her mother, Bonnie Chandler, and her late grandmother, Mildred Annis Chandler. Mountains to Midlands awards this scholarship up to $1,500 annually to a college-bound Girl Scout who has earned the Girl Scout Gold Award, the highest honor a girl can achieve in Girl Scouting. Applicants from Richland and Lexington counties will be given preference. 
The Sarah Brown Cannon Scholarship
This generous endowment was established in 2021 by Calvin Cannon and family in the name of his wife, Sarah Brown Cannon, in honor of their 50th wedding anniversary.  Mrs.  Cannon spent many years in Girl Scouts, having earned her Curved Bar, the highest award in Girl Scouting at that time, in 1964, participated in a national Wider Opportunity and many other travel opportunities, and served as a leader for two troops, a day camp volunteer, and a board member of the former Piedmont Area Girl Scout Council in Spartanburg, SC.  
Each of the Cannons' two daughters earned her Girl Scout Gold Award, and both are  troop leaders.  One of their granddaughters also earned her Gold Award in 2018.  
Mrs. Cannon firmly believes that Girl Scouting equips girls for success, both now and in the future.  Mountains to Midlands annually awards this scholarship of $1,000 to a Girl Scout who has earned her Gold Award, the highest honor a girl can achieve in Girl Scouting and is going on to further her education.  Girl Scouts in Greenville and Spartanburg counties will be given preference. 
Pauline Patterson Memorial Scholarship 
This scholarship was established in May 2000 to honor the memory of Pauline M. Patterson, a very special friend and colleague. As a staff member of one of Mountains to Midlands' legacy councils, the Old 96 Girl Scout Council, Pauline served as a Field Director from 1988-1992 and as the Council's first Older Girl Program Specialist from 1992-2000. In the older girl position, Pauline designed programming that was fun and adventurous, that reached beyond troop activities and provided girls with the incentive to look beyond themselves. She challenged girls to see that they can literally do anything if they have the desire and are willing to work hard. Pauline offered girls choices and challenges, taught them to accept the world with open arms, and inspired them to breathe in the wonderment of all life offered them. As a tribute to Pauline Patterson's enthusiasm for life and learning, Mountains to Midlands is pleased to award this $500 scholarship annually to a high school senior for college tuition.
The College Scholarship Application deadline is April 1.
Be sure to select references that are familiar with you and your accomplishments. References should not be relatives. Please allow them ample time to complete the form. The College Scholarship Committee encourages applicants to pay particular attention to the essay portion of the application. It is often the deciding factor in selecting the scholarship recipient. Review the materials carefully for instructions and deadlines. 


If you have any questions, contact customercare@gssc-mm.org, or 1.800.849.GIRL (4475).