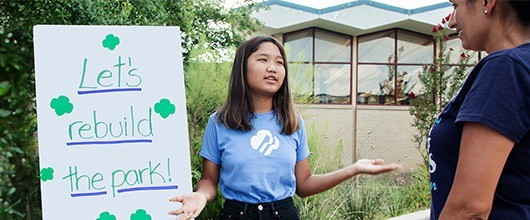 Silver Award Girl Scouts
When Girl Scout Cadettes focus on an issue they care about, learn the facts, and take action to make a difference, they gain the confidence and skills that will catapult them to lifelong success. It all adds up to the Girl Scout Silver Award—the highest honor a Cadette can achieve.  Download the Silver Award guidelines to find out how.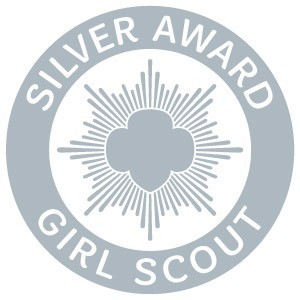 You can pursue your Girl Scout Silver Award if: 

You're in sixth, seventh, or eighth grade (or equivalent)



You're a registered Girl Scout Cadette 
 

You have completed a Cadette Journey
 

Girl Scout Silver Award Steps
 

Identify an issue you care about
 

Build your Girl Scout Silver Award team (maximum of 4 girls per team) or decide to go solo
 


Pick your Silver Award Project
 


Wait for approval or recommendations from the Program Manager-GSLE

Put your plan into motion

Reflect, share your story, and celebrate
**Please allow 2 weeks for GSSC-MM to review your proposal and contact you with recommended revisions and any questions we have about your potential project. You must receive approval before starting your project.
The deadline for current 8th graders to submit the Silver Award Notice of Intent Form is May 1.
The last day to submit the Silver Award Final Report form is September 30 of your 9th grade year.
Check out our Silver Award Training Video below: