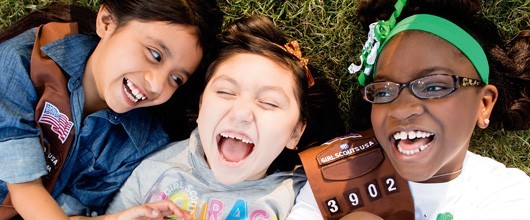 Who We Are
We're 2.5 million strong—more than 1.7 million girls and 750,000 adults who believe in the power of every G.I.R.L. (Go-getter, Innovator, Risk-taker, Leader)™ to change the world.
Our extraordinary journey began more than 100 years ago with the original G.I.R.L., Juliette Gordon "Daisy" Low. On March 12, 1912, in Savannah, Georgia, she organized the very first Girl Scout troop, and every year since, we've honored her vision and legacy, building girls of courage, confidence, and character who make the world a better place.
We're the preeminent leadership development organization for girls. And with programs from coast to coast and across the globe, Girl Scouts offers every girl a chance to practice a lifetime of leadership, adventure, and success. 
Our Mission
Girl Scouting builds girls of courage, confidence, and character, who make the world a better place.


Girl Scout Promise 
On my honor, I will try:
    To serve God and my country,
    To help people at all times, 
    And to live by the Girl Scout Law.
 
Girl Scout Law
I will do my best to be
    honest and fair,
    friendly and helpful,
    considerate and caring, 
    courageous and strong, and
    responsible for what I say and do, 
and to 
    respect myself and others, 
    respect authority,
    use resources wisely,
    make the world a better place, and 
    be a sister to every Girl Scout. 
 
FAQ

This section is designed to provide quick answers to some of the questions most often asked about Girl Scouts of the USA. The questions under the headings are just a representative sample of what we routinely answer.
Note: Some FAQs link directly to the section in which the subject is addressed.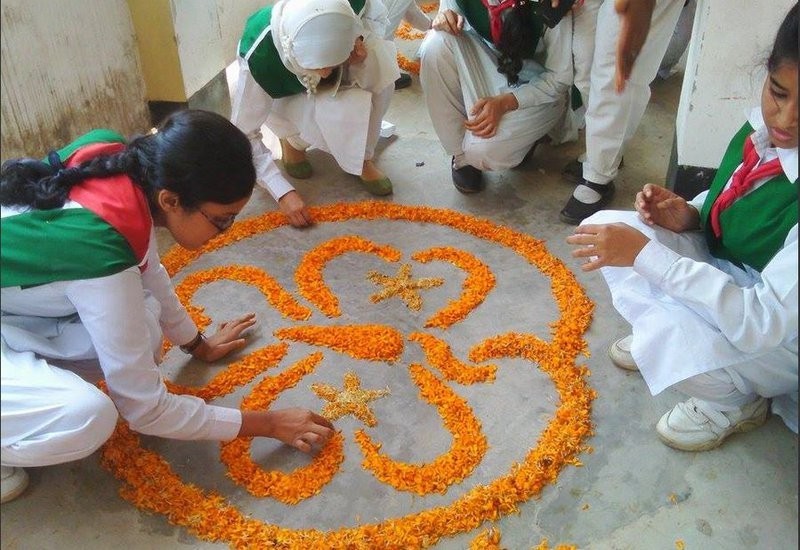 Every Girl Scout is part of a special group of girls that stretches not just across the United States, but around the world. Girl Scouts of the USA (GSUSA) is a member of the World Association of Girl Guides and Girl Scouts (WAGGGS), which includes 10 million girls in 150 countries. All those girls, in all those countries, are working to make the world a better place. 
On February 22 of each year, Girl Scouts and Girl Guides across 150 countries celebrate World Thinking Day. The theme for this year's World Thinking Day is: Diversity, Equity and Inclusion.