You're Invited

Join us for our Robot Building and Animal Dance parties!
Tap into your inventive side and learn how Girl Scouts can supercharge your life at a Robot Building Party.
AND
You're invited to dance like your favorite animals and learn how Girl Scouts can supercharge your life at a Animal Dance Party.
Pick which date and time works best for you and RSVP via the links below:
Discover Open House Parties
Join us for virtual Discover Girl Scouts Open House, where you can ask questions and discover a fun, family-oriented community that offers each and every girl endless opportunities to make friends, explore her interests, be herself, and make her world a better place! You will have a chance to learn more about Girl Scouts and have any questions you may have answered.
What materials are needed for the parties?
Robot Building Party - Household items that can be used to build a robot such as colored pencils, markers, crayons, construction paper, Amazon boxes, shoe boxes, pipe cleaners, pom-poms, googly eyes, etc.
Animal Dance party – Just dancing shoes and imagination!
We need your help to spread the word! 
 
Share the graphics below on social media, text them to a friend who has girls, post them on your school page or a mom blog - Whatever you can do to let families know that Girl Scouts is ready to party in fun and meaningful ways.  
 
Use this copy with the graphics below (just copy and paste): You're Invited: Join us for a FREE Animal Dance or Robot Building Party!  There are dozens of dates to choose from: Register today at https://www.gssc-mm.org/en/events/Invited.html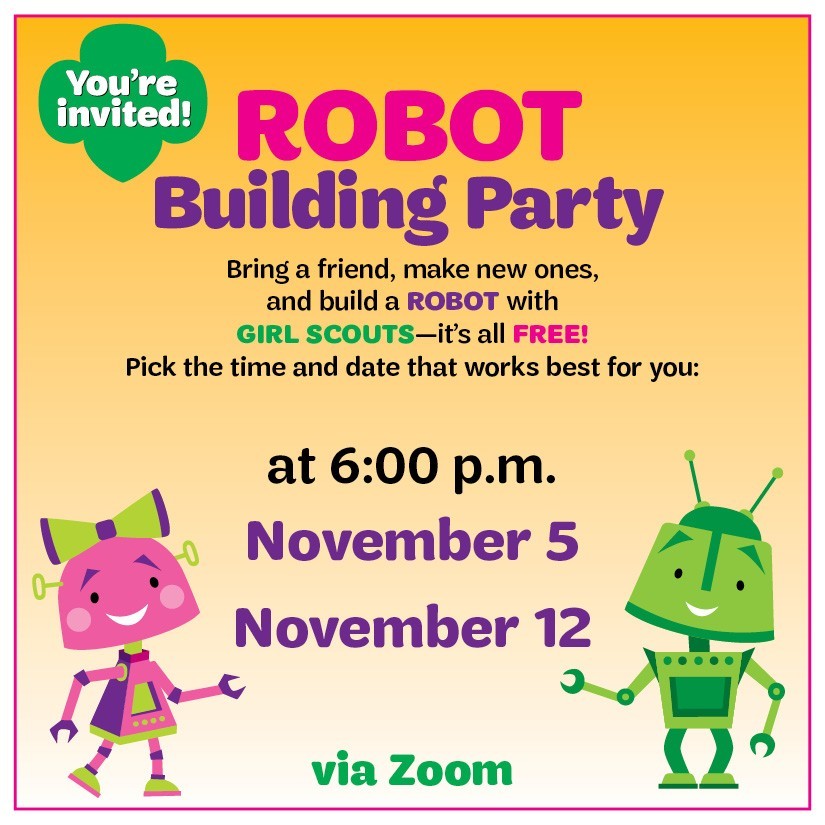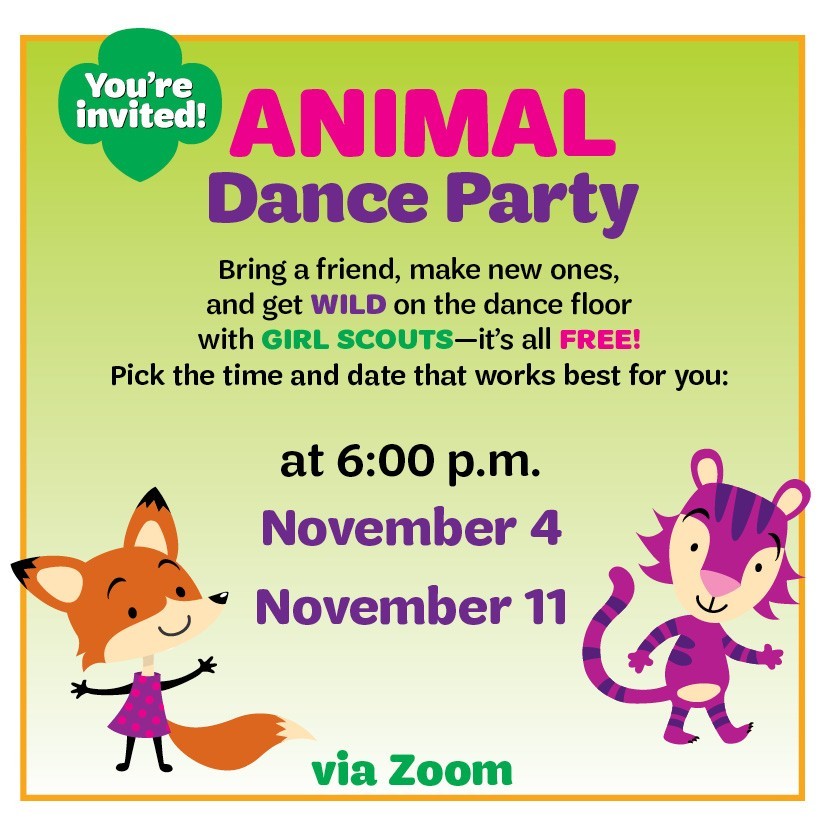 Does your Girl Scout want to join too? No problem! Bring a friend that isn't a current member and she'll get this cool Bring-A-Friend Patch.
Request the patch by filling out this form.

Employer Verification Number (EIN): 57-0314433