Program Opportunities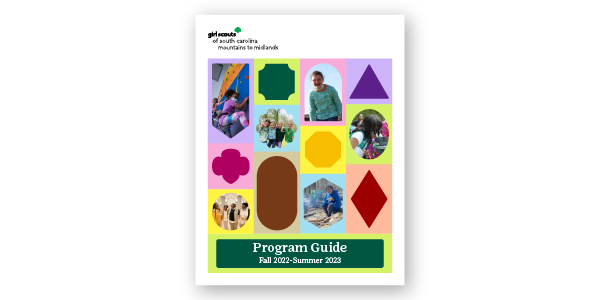 Check out our 2022-2023 Program Guide here.
Here you can find our council-wide signature events that you can expect throughout the year. We will provide more specifics on activities and events as they draw near.
The Junior League of Columbia is excited to partner with the GSSC-MM again this year for Girl League! This partnership will offer one overnight a month at the Cathy Novinger Girl Scout Leadership Center. Each overnight will be themed for a new topic! Come join us for fun-filled nights doing activities such as cooking, art, STEM, conservation, and other awesome adventures!
There's no better time to think about becoming your best self! Let's spring into action and think of our health while having fun and fueling your mind and body for a healthy life! We'll explore physical activities such as yoga, dance, rock climbing, and fitness. We will cook, learn about, and enjoy healthy foods. We'll take time for mental health by practicing meditation, positive affirmations, and mindset exercises. We'll explore self confidence and self care alongside your friends.
Check out GSUSA's event calendar and register for upcoming events, or register for a past event to get the recording.
Our Community Partners offer unique opportunities for Girl Scouts to enhance their Girl Scout Leadership Experience! They offer girls programs on outdoor, STEM, life skills, entrepreneurship, and more!