Signature Events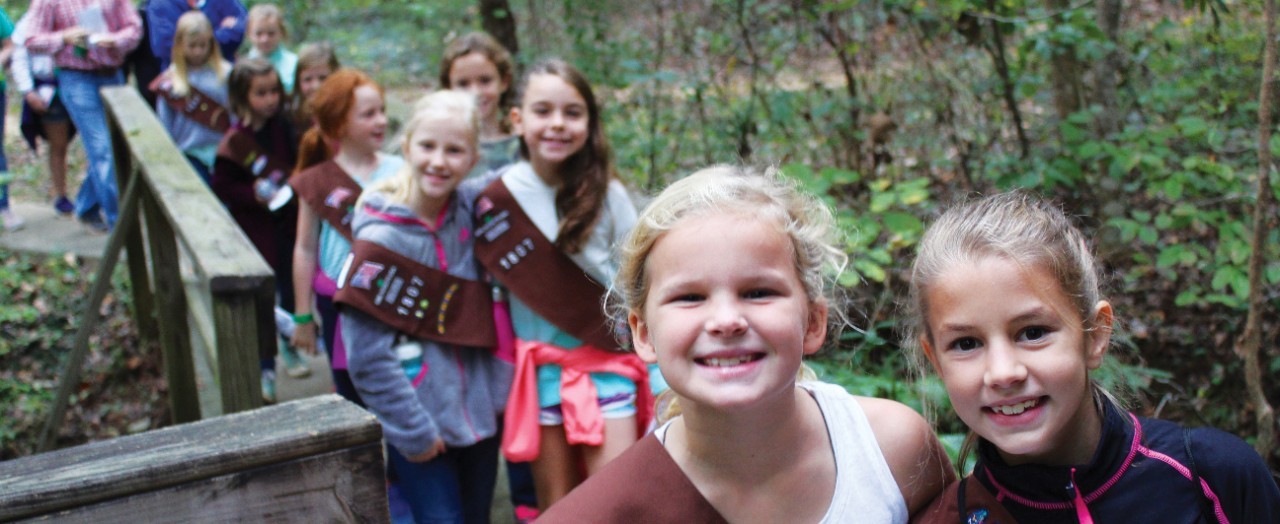 Below you will find our council-wide signature events you can expect throughout the year. We will provide more specifics on activities and events as they draw near.

What do Girl Scouts Do? What is Girl Scout Programming? 

Girl Scout Troop Programming: 
Through the Girl Scout Leadership Experience girls prepare for a lifetime of leadership by participating in a collection of engaging, challenging, and fun activities like earning badges, going on awesome trips, selling cookies, exploring science, getting outdoors, and doing community service projects.  
Service Unit Programming and Support:  
Cookie rallies, World Thinking Day, dances, and encampments. The service unit is the most important support system for Girl Scout troops and enables a council with 22 counties to properly function.  Your SU is local level leadership that has regularly scheduled meetings to provide on site support (troop representation at meetings is expected). The service unit is made up of volunteers with specific roles to ensure girls in your immediate area have the best experience possible. Many service units host several events throughout the year and it's a great opportunity to expand your Girl Scout community beyond your troop.  
Council-wide Events and Programming: 
Cathy Novinger Girl Scout Leadership Center : Is designed to be an incubator for leadership development for all girls. It is an urban camp experience where troops can plan exciting overnight adventures, attend programs in the five priorities of leadership development: Arts, Entrepreneurship, Healthy Living, Outdoor Education and STEM, and relax with their Girl Scout sisters in the Girls Only lounge. Learn more here.
Camp properties: Camp WaBak and Camp Mary Elizabeth are our two largest camp properties that enable troops and service units to plan camping events. We also host programming throughout the year at these sites.  Learn more here.
Community Partners: We've teamed up with businesses, colleges, and other non-profits to create a unique list of activities that your girls will love to do. These program partners host events like overnights at the zoo, sports clinics, cooking courses, rafting adventures and much more. Learn more here.