Governance
"The ultimate responsibility for the Girl Scout Movement rests with its members."
- Preamble to the Constitution of Girl Scouts of the United States of America
What is governance?
Governance is about the overall strategic policy issues of the council. It is a decision-influencing model that includes the core values of a representative democracy, access to decision-makers, and participatory involvement valued at all levels of the council.
What is a decision-influencing governance model?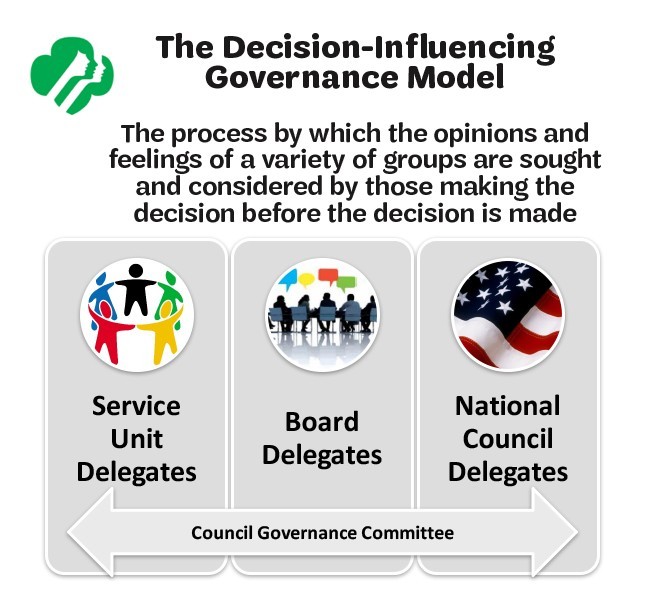 Watch the NCS #IWILL G.I.R.L. Webinar