Rising Kindergarteners
Fill out the fields below to start the journey. Please let us know what grade level and age your girl will be as of Fall 2019.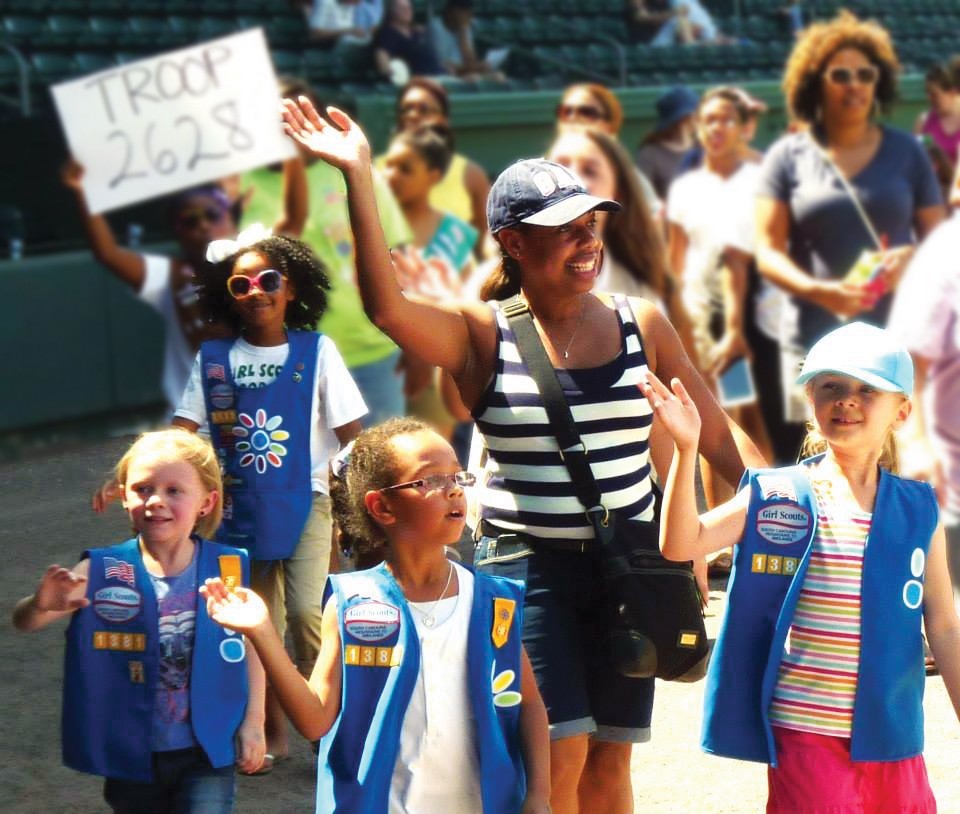 The next step, powered by Girl Scouts. Your girl is heading off to kindergarten. Are you ready? We can help!
When adults and girls join Girl Scouts between now and July 31, take advantage of our unbeatable extended-year membership offer for NEW members.
Want to start a new Daisy troop? Here's how!
Step 1
Register as a volunteer here:
a. Complete registration 

b. Select "a new volunteer in (area)"
c. Submit payment 
Step 2
You will receive an email from Verified Volunteers to complete your background check.
Step 3
Once the background check is approved you will receive information (email and call) on training:
a. Complete Co-Leader Certification Program
     Steps 1 & 2
Step 4
You will receive an email from a staff member with your troop number, bank authorization form, and more information on your local Girl Scouting community!
We're here to help!
customercare@gssc-mm.org | 1.800.849.GIRL
Join the Summer Fun!
Girlz Gear Tie-Dye & Uniform Saturday
Exclusive for new members, drop by the Girlz Gear Shops in our Service Center to purchase your My Girl Scout Kit (which comes with a drawstring pack!) Add to your fun by tie-dying an exclusive Girl Scout shirt.
Date: Saturday, June 29, 2019
Time: 10:00 a.m.-1:00 p.m
Location: Multiple
Girl Scouts Love State Parks

Join Girl Scouts across the country to celebrate the great outdoor opportunities state parks offer. Show your love for South Carolina State Parks by giving them back some love. All attending girls will receive a GS Love State Park Patch.
Date: July 13, 2019
Time: 10:00 a.m.-12:00 p.m.
Location: Multiple
Daisy Day
Calling all kindergarten and first grade girls. Come out to a fun filled event that is just for you. Learn all about Girl Scouting and the sisterhood you now belong to. Sing songs, make a Girl Scout Daisy craft, play some fun games and kick off your Girl Scout Daisy year by earning your Promise Center.
Date: August 3, 2019
Time: 10:00 a.m.-12:00 p.m.
Location: Multiple
Registration coming soon