Summer Camp

Summer is full of opportunities to play and learn! And although it may look a little different this year, Girl Scouting is here to fill your days with creativity, exploration, and fun.
You'll have a chance to meet new people, practice new skills, create, and explore with experiments, games, songs, and more.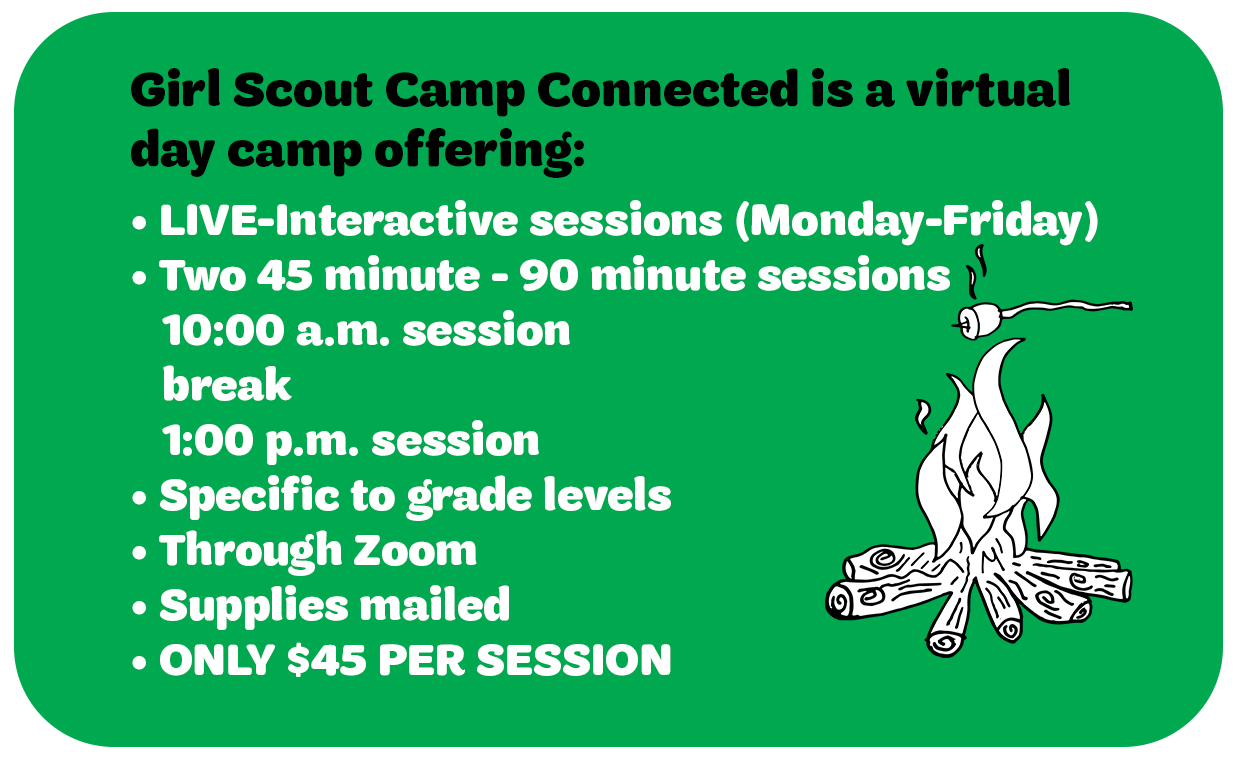 Thursday night: Campers will have the option to take part in a virtual campout at 7:00 p.m. with songs, s'mores, campfire, and baby boat ceremony.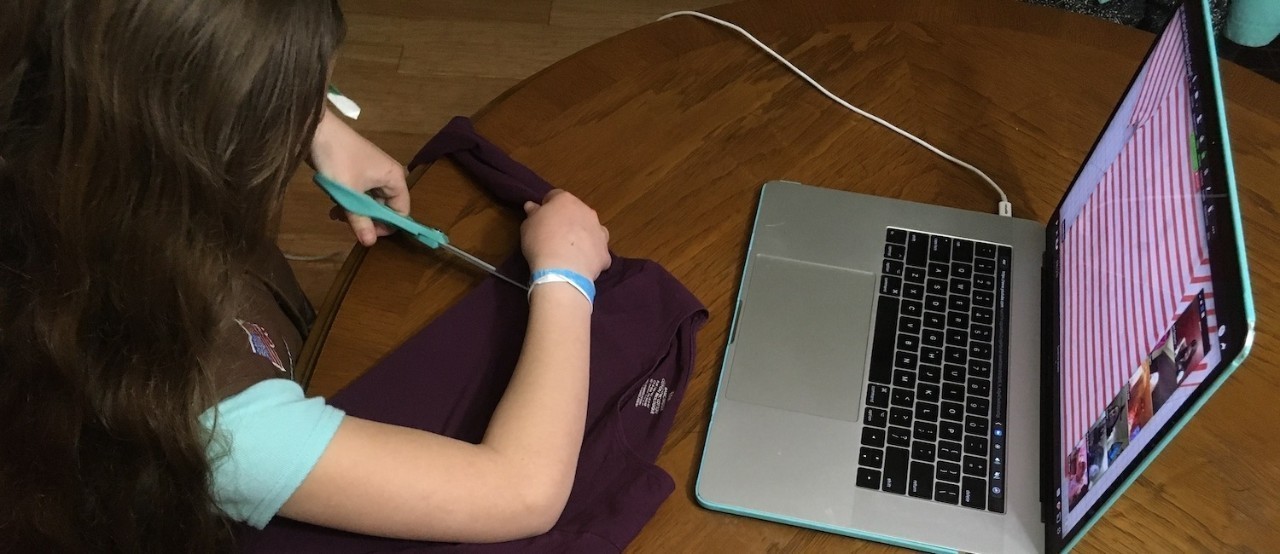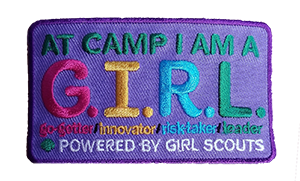 The first 50 campers who register will receive a camp patch included in the Camp Connected supply box.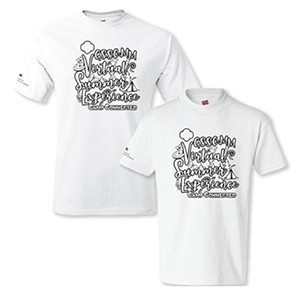 T-shirts and camp care kits are available for purchase when you register for a camp session.
Junior: June 15-19
That's Entertainment
LIGHTS, CAMERA, ACTION! Movies, plays, and television shows have one thing in common, LEADERS with great imaginations. This week is geared towards allowing our Girl Scouts to harness their skills in entertainment.  Sessions are sure to help every girl utilize their artistic interest and skills.   Join us as we explore script production, costume designs, and photography.
Cadette: June 22-26
Living My Best Life
Get pumped up!  Channel stress, prepare camp meals (in the kitchen), and get creative with sewing, while having a blast and enjoying the camaraderie of your Girl Scout sisters. Learn to live independently with a week of Cadette empowerment and life skills development.
Senior/Ambassador: June 29- July 3 and Internship July 6-10
Taking the Lead
Leadership can be defined differently in every situation; there are techniques girls can learn to boost leadership powers.  We will enjoy some camp activities while learning how to lead them.  Girls will work towards the Counselor in Training (CIT) award while completing badge and journey activities.  This program will roll into an internship with the following Daisy/Brownie day camp so girls have an opportunity to lead virtual activities with our younger Girl Scouts.
Daisy/Brownie: July 6-10
Outdoor Adventure
ON YOUR MARK, GET SET, EXPLORE! During this summer camp week, we are going on daily outdoor adventures. Our Daisy and Brownie Girl Scouts will learn how to prepare their backpacks, develop outdoor safety skills, and use STEM to create essential camping tools with all the supplies needed to make the outdoors a fun, interactive, safe place right from their backyards.
The price includes a delivery of supplies you may not have at home.
A list of typical household items will be sent to participants upon registration.